Beresteyn, Haarlem
Stationsplein Haarlem
Excellent location
Mixed-used project
Access to public transport
36,400 m² complex
Complete area transformation Beresteyn
In December 2020, Vastint Netherlands became the owner of the Beresteyn building complex, located at the Stationsplein in Haarlem. Vastint Netherlands intends to redevelop the entire area, whereby the existing multifunctional complex of 36,400 m² in total will undergo a complete transformation.

The multifunctional complex consists of 6 building sections with 448 parking spaces. The complex comprises apartments, retail, offices, catering establishments, a car park and the Beijneshal sports hall.

Vastint is currently conducting discussions with the Municipality of Haarlem to explore a redevelopment into modern, mixed-use residential-work buildings with numerous additional facilities adjacent to a representative new city square.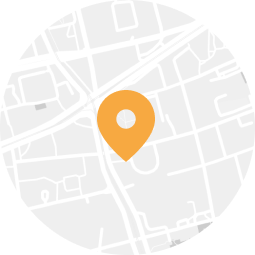 Expand map
Location
Beresteyn is situated at a superb central location in the heart of Haarlem, immediately opposite Haarlem railway station. A bustling location with excellent accessibility and great potential.
Expand map