Business Garden Rīga
4 Maldugunu Street, Marupe
Various amenities
Sport infrastructure
LEED Platinum
Award winning project
International concept of advantageous location and healthy lifestyle amenities
Implemented by Vastint in several cities throughout Europe, the Business Garden concept includes an office area, a spacious garden with zones for recreational and sports activities, a Mobility Point with parking spots for bicycles and car-sharing, as well as the Vastint Lounge. The first phase of Business Garden Rīga, commissioned in August 2019, includes two buildings with over 14,000 m² of offices. The private child day-care facility Patnis and a daytime cafeteria are also operational in the buildings.

In the next phases of construction, four more buildings will be added, with nearly 57,000 m² of office space in total.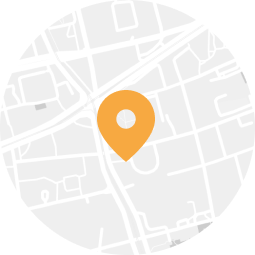 Expand map
Location
The complex is situated in a strategic location halfway between Riga Airport and Riga city centre that conveniently combines a suburban green atmosphere with quick access to a modern city's infrastructure. The surrounding area has a well-developed business environment – shopping and entertainment centres, office buildings and active recreation facilities.
Expand map