Chancellerie
Chancellerie street, 19 - 1000 Brussels
People-friendly space
Excellent location
Public transport
BREEAM Excellent
The building Chancellerie was fully renovated in 1998. We have recently applied for a new permit to obtain 4,200 m² of offices. In the new development, the ground floor and eight upper floors are planned as office space with excellent views and visibility. From the roof terrace you will have a great view of Brussels. The building also provides large storage areas on levels -1 and -2. 16 parking spaces are available in the neighbouring building Colonies Square with direct access via the entrance hall in Chancellerie.
Specification
• Air conditioning
• Central heating
• Peripheral ducts
• Carpeting
• Parquet floor
• Suspended ceiling integrated lighting
• Openable windows
• Double glazing
• Lifts
• Partitioning
• Fire detection
• Sanitary
• Kitchenette
• Secured access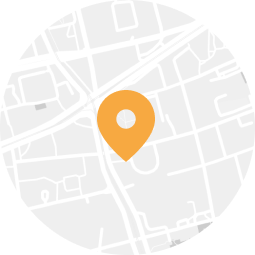 Expand map
Location
The building is located in the prestigious neighbourhood of the Belgian royalty, next to the beautiful "Parc Royal" and the Cathedral St. Michel. The Colonies street also leads into the famous Loi street with its numerous office buildings of the European Community (EC). The building is well connected with public transport, the central railway station is next door, and the taxi and metro station are also both within walking.
Expand map