Courtyard by Marriott Atlas ArenA Amsterdam
Hoogoorddreef 1, 1101 BA Amsterdam
185 hotel rooms
Good connections
Excellent location
The luxurious and contemporary Courtyard by Marriott hotel is part of the multifunctional office complex Atlas ArenA Amsterdam. The spacious lobby, flooded with daylight and with an imposing staircase, is the perfect meeting place.

The hotel offers 185 comfortable rooms for every type of visitor, a gym and you can sample the flavours of Italy in the Ristorante 51 restaurant.

Ristorante 51 finds its heritage in the Italian kitchen. The flavors are picked from the old Italian cookbooks and they have transformed the recipes in to the contemporary kitchen. Come in and enjoy their a la carte menu or finish the day with colleagues while enjoying a drinks and a bite!

The hotel has been designed by Oresti Sarafopoulos of Architekten Cie. The firm has been closely involved in the development of the master plan for the entire complex, and so the architectural vision for Atlas ArenA Amsterdam has been continued in the same vein.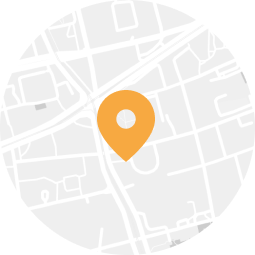 Expand map
Location
The Courtyard by Marriott hotel is located at a five minutes' drive from the connections to motorways A1, A2, A9, and A10. It takes 15 minutes by car to the centre of Amsterdam and 20 minutes to Schiphol airport and Utrecht. The railway station Amsterdam Bijlmer ArenA is at a walking distance of just a few minutes. The NS railway station offers direct connections to Utrecht, Schiphol, and Amsterdam CS. ICE International (in the directions Germany and Switzerland) and the high-speed rail line (in the directions Belgium and France) call at this station as well. Various scheduled service buses circle the road network around Atlas ArenA Amsterdam, and there is also a metro station
Expand map