Moxy Copenhagen Sydhavnen
Copenhagen Scandiagade
226 rooms
Excellent location
Various amenities
LEED platinum
Vastint Hospitality has developed a 226-room hotel with 80 parking spaces in the south of Copenhagen. Moxy Copenhagen Sydhavnen is the first Moxy hotel in Denmark. The hotel was completed less than a year after breaking ground. Construction started in March 2018 and was completed on the 28th of February 2019.

The design of the hotel is inspired by the local harbor area with rope details, mermaid artwork, and captain murals. The façade is made of corten steel panels, which have naturally turned from blank steel into dark brown colored panels.

Among other amenities, the hotel offers a 24/7 Grab and Go service for food and beverage, a games room, and on-site parking.

All 226-rooms are stylishly designed chic bedrooms with well-appointed functional space. The rooms are all equipped with 42-inch flat-screen televisions and high-quality sound systems. Motion-activated LED guide light below the bed and backlighted glass panels, together with full-height art images and leather seating, add to the ambiance of the rooms.

Moxy Copenhagen Sydhavnen is built to the highest standards, striving to be one of the greenest in Europe. New initiatives to source sustainable energy and eliminate single-use plastics have led to a LEED Platinum certificate. The highest possible achievement in the prestigious building program. This makes the hotel a good choice for eco-conscious travelers visiting Germany. The Green Key Certificate is currently in progress.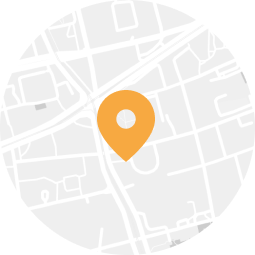 Expand map
Location
The hotel is located in an up-and-coming business area, only 10 minutes from Copenhagen City centre. Due to its location, it primarily attracts business travelers, but it also attracts many leisure travelers due to the Moxy brand and easy accessibility to the city centre with public transport. A stone's throw from Moxy Copenhagen Sydhavnen, Sydhavn Station and its regional train network connects the hotel with Greater Copenhagen.
Expand map