Moxy Berlin Airport
Schonefeld 12529 Berliner Chaussee
236 rooms
Excellent location
Various amenities
Excellent connections
Vastint Hospitality developed a 236 room hotel with 16 on-site car spaces at Gatelands business park, close to the international airport Berlin Schonefeld. On the adjoining site, a multi-story car park will be developed for further car parking. The project completed in October 2022.

The bright and open lobby layout is paired with contemporary furniture. The ''Plug and Meet'' gathering areas provide modern ergonomic seating, large writing walls, and 56-inch televisions for presentation projection. The lobby also boasts a state-of-the-art video wall and 24/7 Food & Beverage offering a wide selection of snacks and drinks.

Other hotel amenities include a fully-equipped fitness centre, a healthy continental breakfast, an evening bar featuring wines by the glass, and local brews. The hotel offers 2 meeting rooms that can be used for business meetings and brainstorming sessions.

The rooms are stylishly designed smart rooms with functional space to work before a meeting or relax after a long flight. All rooms are featured with 42-inch flat-screen televisions, built in USB ports and free high-speed WiFi.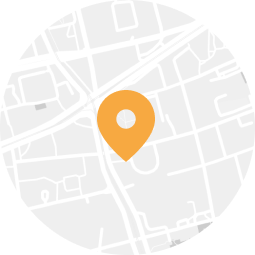 Expand map
Location
A major railway station under the airport's check-in terminal provides several connections with the wider region and is a direct link to Berlin Hauptbahnhof and Ostbahnhof, which is only 40 minutes away by train. Located within reach of terminals 1 and 2, Moxy Berlin Airport is a convenient place to rest after a long flight or get ready before an early one for both business and leisure travelers.
Expand map