Moxy Dresden
Dresden, Dr. Friedrich-Wolf-Strasse
185 rooms
Excellent location
Various amenities
LEED platinum
Vastint Hospitality developed a 185-room Moxy hotel with underground car parking, directly opposite the railway station "Neustadt". Moxy Dresden completed in April 2021

The bright and open lobby layout is paired with contemporary furniture. The lobby also boasts a state-of-the-art video wall and 24/7 Food & Beverage offering a wide selection of snacks and drinks.

Other hotel amenities include continental breakfast, an evening bar featuring wines by the glass, and local brews. The ''Meet Up´s'' provide modern ergonomic seating, large writing walls, and a comfortable atmosphere for creative meetings.

All 185 rooms are stylishly designed chic bedrooms with well-appointed functional space, and all are equipped with 42-inch flat-screen televisions, built in USB ports, and free WiFi.

Motion-activated LED guidelight below the bed and backlit glass panels, together with full-height art images and comfortable leather lounge chairs, add to the ambiance of the rooms.

Moxy aspires to be the most sustainable hotel chain in Europe. Moxy Dresden lived up to its ambitions and is now certified as LEED Platinum, the highest possible achievement in the prestigious building program, making the hotels an eco-conscious choice for travelers visiting Germany.

Additional amenities in the hotel are the 24/7 Moxy gym and on-site underground car parking.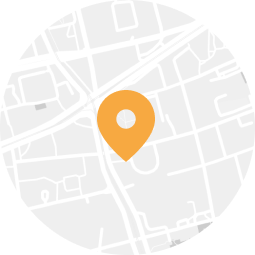 Expand map
Location
This quarter is known for its lively bar and restaurant scene, which is dominated by the young and urban crowd. The historical old town can be reached conveniently via tram or combined with a walk (approx. 1.7 km). Additional sights are the very popular baroque and bohemian quarters in Neustadt, which can be reached within walking distance.
Expand map