Moxy Ludwigshafen
Ludwigshafen im Zollhof 4
Excellent location
LEED Gold
188 rooms
Various amenities
Vastint Hospitality has constructed a 188-room hotel with 10 parking spaces. The hotel opened its doors on 12 September 2017.

The major railway hub of Mannheim Hauptbahnhof can be reached from here within 15 minutes. This hub provides long-distance train connections towards major cities in Germany, Switzerland, France, and Benelux. Frankfurt International Airport can be reached from here within 30 minutes.

Moxy Ludwighafen offers a laid-back lounge, two meeting rooms, and computers that can be used all day. Drinks, snacks and food are available in the 24/7 grab 'n' bite station. Breakfast, lunch, and dinner are served in the Moxy Bar.

All 188 rooms are stylishly designed with well-appointed functional spaces. All rooms are equipped with 42-inch flat-screen televisions full HD and a high-quality sound system. The motion-activated LED guidelight below the bed and panels add to the ambiance.

The hotel is now certified as LEED Gold, the 2nd highest possible achievement in the prestigious building program. This makes Moxy Hotels an eco-conscious choice in Stuttgart for travelers visiting Germany.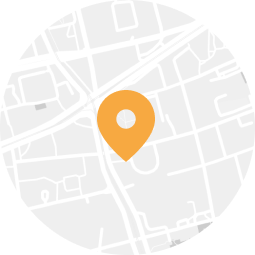 Expand map
Location
The hotel is located at Platz der Deutschen Einheit in Ludwigshafen am Rhein, in the redeveloped city centre at the bank of the river Rhine and directly opposite to the main shopping centre Rheingalerie. Around the block there is a tram stop which offers a direct link to the public transport network of Ludwigshafen and Mannheim.
Expand map