Moxy Munich Airport
Eichenstrasse Oberding Schwaig
252 rooms
Eco-friendly
Various amenities
Excellent location
Vastint Hospitality developed a 252-room hotel with 72 car parking spaces. The hotel opened its doors on 23 April 2016 and was the first Moxy hotel in Germany.

The lobby of the hotel is spacious and inviting, and the Moxy bar offers a wide selection of local brews. The hotel also offers a fully equipped gym, a 24/7 Grab and Go food and beverage service, and on-site parking.

The hotel offers seven different types of meeting rooms with a total event space of 54 m². The Production Space and the Brain Box – the biggest meeting rooms - have a maximum capacity of ten people. All meeting rooms are equipped with 56-inch screens for compelling presentations and ergonomic seating.

All 252 rooms are stylishly designed chic bedrooms, with well-appointed functional space. The rooms are equipped with miracast 42-inch flat-screen televisions full HD and high-quality sound systems. Motion-activated LED guidelight below the bed and backlit glass panels, together with full-height art images and leather seating, add to the ambiance of the rooms.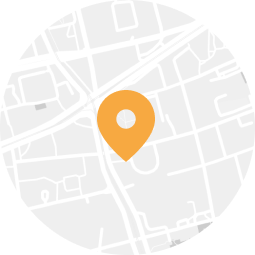 Expand map
Location
The hotel is situated at Eichenstrasse, Oberding, close to Munich International Airport, right by the arrivals hall and is easily accessible by car and hotel shuttle bus with the terminal building being only four kilometres away. With the S-Bahn, it takes 40 minutes to Munich city centre. Only 10 minutes away from the hotel, guests can visit the Therme Erding, to enjoy a few hours of relaxation.
Expand map