Guimard
Guimard Street, 15 - 1040 Brussels
Excellent location
Office and storage space
2,352 m² of leasable area
This charming building (2,155 m² offices + 197 m² file storage) with a very specific architecture was constructed in the 1930's, and has been completely renovated as offices keeping its original characteristics. The building includes a ground floor with parking facilities and upper floors for offices.
Specification
• Mechanical ventilation
• Central heating
• Peripheral ducts
• Carpeting
• Suspended ceiling integrated lighting
• Openable windows
• Lifts
• Partitioning
• Bathrooms
• Kitchenette
• Secured access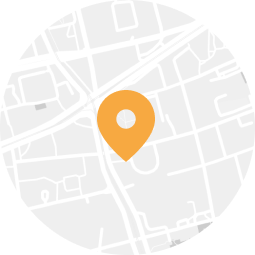 Expand map
Location
The building is very well located in a relatively calm street in the expanding Quartier Léopold. It is in the heart of the business centre of Brussels, dominated by the European Community (EEC) and related companies and organizations. This area is served by a metro station within walking distance. In addition, it is close to the motorway network E40 to Namur with access to the ring road of Brussels.
Expand map