Moxy Sophia Antipolis
4440 Route des Dolines, 06410 Biot
179 hotel rooms
Unique lobby concept
Recreation area
LEED Gold
Moxy Sophia Antipolis lies in the forests of the Mediterranean "Silicon Valley"
Moxy Sophia Antipolis is built on a 12.000 m2 plot with a preserved existing natural area. The hotel offers 179 rooms, an outdoor pool with terrace and an outdoor bar with generous selection of food and beverages. A Mediterranean style has been implemented and mixed with a typical industrial interior design, resulting with a light, cool, welcoming and modern hotel for all travellers visiting the south of France.

Moxy Sophia Antipolis opened in May 2021 and received its LEED Gold certification in October 2022.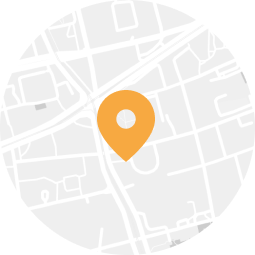 Expand map
Location
Moxy Sophia Antipolis is located in what many consider the French "Silicon Valley", only 9 km from the Mediterranean coast in Antibes and 20 km from Nice. Created in 1969, Sophia Antipolis is Europe's first and largest science and technology hub, currently hosting over 2.500 companies and 38.000 employees. The hotel sits at the intersection of Route des Lucioles and Route des Dolines, surrounded by corporate offices, university buildings and the historic village of Biot, where France's last traditional glass-blowing artists still work.
Expand map