Moxy Utrecht
Helling 3, 3523 CB Utrecht
172 rooms
Excellent location
Everything you need
Access to public transport
Besides the 172 rooms, 9 of which are suitable for families and accessible to the disabled, Moxy Utrecht offers 100 seats on the large, sunny terrace at the water side. With its bar and terrace Moxy Utrecht forms a new meeting place for guests and Utrecht residents. People can come here 24 hours a day for a drink and a dish from the menu. There is also a small meeting room that visitors and guests can use.

In the menu and interior design, local elements play a role. In the lobby, the huge Rietveld chair is the first eye-catcher upon entering. The Rietveld colours are also reflected in the graffiti artwork at the bicycle rental in the lobby. Also chairs from the Pastoe factory, which is located around the corner, adorn the lobby, as does a table made from an old tree that once stood in the city. In the hallway to the lifts and gym, guests also have a 'view' of the city, thanks to a unique work of art: a large pen drawing of Utrecht on the wall. The rooms are stylish and basic: dark with Moxy pink details.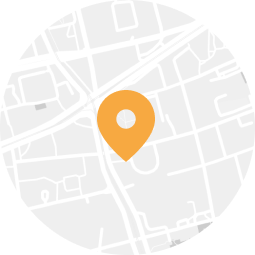 Expand map
Location
Moxy Hotel in Utrecht, the Netherlands, is located at the new cultural and creative hotspot Rotsoord, at the waterfront of the canal Vaartsche Rijn and within walking distance of the historical centre, Moxy Utrecht is a special destination for local and (inter)national guests. Also, the hotel is very easily accessible via the brand new railway station Utrecht Vaartsche Rijn, which also includes a parking garage with over 200 parking places.
Expand map