Moxy Oslo X
Hellerudsletta Norway
Conference center
436 rooms
Various amenities
Moxy Oslo X is part of a larger conference and exhibition center, X Meeting Point Norway, and opened on the 1st of August 2017. X Meeting Point has 20,000 m² expo, an event venue with a large number of meeting rooms, a Gard restaurant and of course Moxy Oslo X.

In December 2018 Vastint Hospitality started construction to extend Moxy Oslo X. On the 23rd of October 2019 the extension was finalized and handed over to its operator.

The extension brings the hotel 160 additional rooms, of which 14 are deluxe rooms. This brings the total room count to an impressive amount of 436 rooms.

All 436 rooms can be described as stylish smart rooms with functional space to work before a meeting or relax after a day. The rooms are packed with USB charging points, large flatscreen televisions, high-speed WiFi, and all other expected amenities.

The light-filled lounge provides comfortable seats and together with the 24/7 food and beverage store, the lounge can be used by hotel guests to meet and relax. Meetings can be held in the ergonomically designed workspaces, with 56-inch screens, ideal for presentations and video calls.

Moxy Oslo X offers 31 meeting rooms, with a total of 10,222 m² of event space. The capacity of the largest space is 6000, which makes it the perfect place to host team-building events or yearly board meetings.

The hotel also aspires to meet the highest eco-standards in the building, supply chain, and waste management, which is why the hotel is working hard to achieve the LEED certification.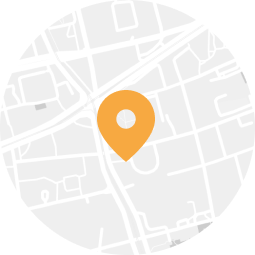 Expand map
Location
Moxy Oslo X is located between Olso Gardermoen International Airport and the centre of Oslo. The stylish, high-tech, and yet affordable hotel provides a base to visit both the city and the country. The hotel draws a wide range of international tourists, outdoor adventurers, and business travelers.
Expand map