Royal Plaza
Royale street 145, 1000 Brussels
Available for lease
Multifunctional building
Distinctive design
Valideo Certification
The architecture of 145 rue Royale is classic in style. The building was fully renovated in 2012 (VALIDEO CERTIFICATION) with modern offices, offering great flexibility, combining prestige with practicality, offering the latest in technology and comfort. The ground floor offers offices and multi-purpose commercial space set off by broad bay windows. There are seven floors of offices and two underground parking levels. Total leasable areas: 6,241 m² offices + 102 m² shop + 32 m² storage and 44 parking spaces.


Specification
• Air conditioning
• Peripheral ducts
• Carpeting
• Suspended ceiling integrated lighting
• Openable windows • Double glazing
• Lifts
• Fire detection
• Bathrooms
• Kitchenette
• Secured access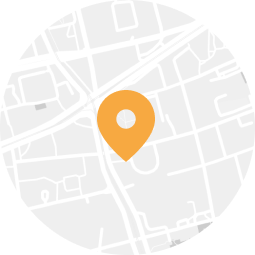 Expand map
Location
The building is located on the corner of Boulevard Bischoffsheim and rue Royale, on the city's inner ring road, opposite the Cité Administrative and the Jardin Botanique. This outstanding location makes it easy to reach either by car or by public transport. Full service infrastructure including restaurants, banks and shops can be found in the vicinity.
Expand map