Moxy Edinburgh Airport
Edinburgh Fairview Road EH28
230 rooms
Excellent location
Various amenities
Eco-friendly
Vastint Hospitality has developed a 230-room Moxy hotel at the Royal Highland Showground. The construction of the hotel completed on January 4th 2019 and was handed over to the operator, who opened the hotel on the 23rd of January 2019.

Moxy Edinburgh Airport is a modern, attractive yet affordable, and high-tech hotel, offering a great base for tourists and business travelers.

Among other amenities, the hotel offers a 24/7 Grab and Go service for food and beverage, a fully equipped fitness centre, on-site parking, and three meeting spaces, which are all provided with high-speed WiFi and all necessary equipment.

All 230-rooms are stylishly designed chic bedrooms with well-appointed functional space. The rooms are all equipped with 42-inch flat-screen televisions and high-quality sound systems. Motion-activated LED guidelight below the bed and backlit glass panels, together with full-height art images and leather seating, add to the ambiance of the rooms.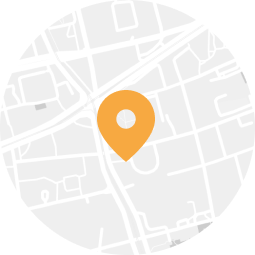 Expand map
Location
Moxy Edinburgh Airport is located right by the arrivals hall, at the corner west of Eastfield Road and south of Fairview Road, the hotel is within walking distance of Edinburgh Airport but is also connected very well to the city of Edinburgh.
Expand map