Glasgow Collegelands
210 High Steet, Glasgow G4 0QW, United Kingdom
Multifunctional project
Various amenities
241 apartments
Offices
Mixed use development
Vastint Hospitality has submitted the planning application for a mixed-use development of a currently vacant plot at the former goods yard site: Glasgow Collegelands.

Under the plans, the plot beside Glasgow's High Street station would be transformed with the addition of a seven-storey office building and two residential blocks. Since the completion of the Moxy Hotel in early 2019, Vastint Hospitality has been working closely with Glasgow City Council to identify the optimum mix of development, routes, and new public realm.

The proposals aim to transform this former industrial land into a coherent part of the city connecting the Inner East End with Glasgow Centre. The development will contain 241 apartments, 9.000 m² GFA of office space, various ground floor amenities for the residents of the development and designed landscaped areas.

Glasgow Collegelands will offer comfortable, spacious, and potentially furbished apartments that can effortlessly be inhabited by young professionals or students who either plan to live alone or share an apartment.

The apartments will be a mix of studios; 18%, 1-bed apartments; 43%, 2-bed apartments; 35%, and lastly, 3-bed apartments; 4%, which are considered family units.

In the coming months, Vastint will submit the changes to the application to the Glasgow City Council for final approval and for obtaining planning permission.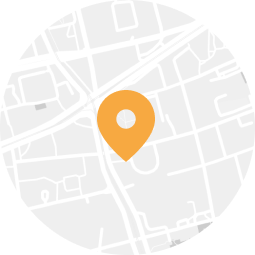 Expand map
Location
The Merchant City area in which the development is situated is 10 minutes away from the city center and close to the university campus of the city. That in combination with the area offering a great selection of shopping and food & beverage makes it an excellent location for students and young professionals to thrive. Glasgow Collegelands will be easily accessible, especially with the development of a new train station, which is planned on the southern border of the property.
Expand map