Moxy Glasgow Scottish Exhibition Centre
Stobcross Road, Glasgow
Excellent location
243 rooms
Eco-friendly
Various amenities
Vastint Hospitality has developed a 243 room Moxy Hotel close to the Scottish Exhibition Centre, adjacent to the centre's multi-storey car park in Stobcross Road, Glasgow. The hotel opened its doors in November 2021.

The hotel offers eight floors of bedrooms which are located above the ground floor. The ground floor contains the hotel lobby and also features a spacious gym and two meeting rooms. The building also has two separate retail units.

Moxy Glasgow SEC is bringing a fresh vibe to the SEC Campus with immersive social spaces and meeting rooms for unconventional brainstorming and cosy and smart rooms with tech galore.

All 243 rooms provide high-speed Wi-Fi, 42-inch smart televisions and USB ports. The hotel and its rooms are constructed to the highest eco-standards – all part of the ambition to be the most environmentally friendly hotel chain in Europe.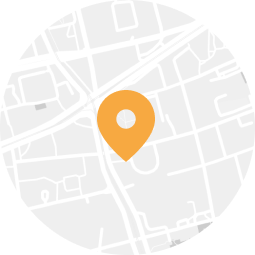 Expand map
Location
The Scottish Exhibition Centre includes the SSE Hydro (concert venue), SEC Armadillo (auditorium) and SEC Centre (exhibition and event halls). A stone's throw from the Hydro, the hotel is conveniently located with great transport links and is suited to both business and leisure travelers.
Expand map