Moxy London Excel
Dockside Road London
Excellent location
146 rooms
BREEAM: Very good
Various amenities
Vastint Hospitality constructed a 164 room hotel with 42 parking spaces. The hotel opened its doors in March 2017.

From the nearby Royal Albert and Prince Regent DLR stations, it takes five minutes to Canary Wharf and 15 minutes to the City of London. Using the Emirates Airline Cable Car, the O2 (the world's highest grossing music venue) is easily accessible.

London Excel is the home of world-leading events all year through, and Moxy London Excel is tailored to business travelers visiting East London for trade fairs, exhibitions, and events. The hotel offers 11 meeting rooms, all equipped with smart services and up-to-date technology, making business trips convenient and productive.

The lobby of the hotel is as buzzing as London Excel itself, with a 24/7 food and drink service.

All 146 rooms are stylishly designed, offering great views, and well-appointed functional space, and are equipped with 42-inch flat-screen televisions, built-in USB ports, and free high-speed WiFi.

Motion-activated LED guidelight below the bed and backlit glass panels, together with full-height art images and comfortable leather lounge chairs, add to the ambiance of the rooms.

Moxy aspires to be the most sustainable hotel chain in Europe. The hotel lived up to its ambitions and is now certified as BREEAM, making the hotel an eco-conscious choice for travelers visiting London.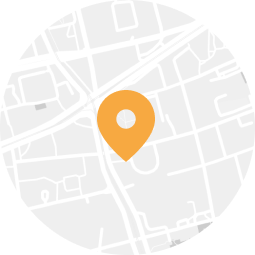 Expand map
Location
The hotel is situated at Dockside Road in London, on a stone's throw away from Excel Exhibition Centre, London's largest indoor exhibition and conference centre, and 800 metres from London City Airport.
Expand map