Moxy Southampton
96 Harbour Parade, Southampton
208 rooms
Excellent location
Modern solutions
Various amenities
Moxy Southampton opened its doors in December 2019. The Moxy Southampton West Quay is constructed in an area of the city that is subject to ongoing regeneration and development.

The building has a featured curved wall and has a ground floor plus six floors. Progressing Northwest along the building, the structure has raised in height with an additional seventh floor added onto the building. The primary entrance to the building is off Harbour Road and on-site parking is provided in the back.

Moxy Southhampton offers 208 bedrooms that are all equipped with 42-inch Chromecast televisions, free high-speed WiFi, en-suite bathrooms, and multiple USB charging points. The combination of the bright and open lobby, the social spaces with comfortable seating, and the large work desk with charging points make it an ideal stay for both business and leisure travelers.

The hotel offers a 24/7 Food & Beverage outlet offering a wide selection of grab 'n' go snacks and drinks. Apart from the grab 'n' go bar, Moxy Southampton has an on-site restaurant offering breakfast, lunch, and dinner.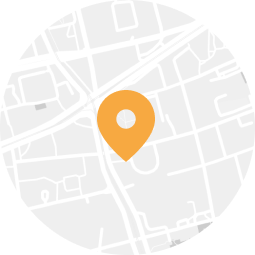 Expand map
Location
The site is located adjacent to the West of Harbour Parade which lies in the South of the city and close to the cruise harbor. The nearest airport is located 4.7KM North of Moxy Southampton.
Expand map