Moxy York
Palmer Street York United Kingdom
118 rooms
Excellent location
Various amenities
Modern solutions
Vastint Hospitality has developed a 118-room Moxy hotel. The construction started in December 2017 and the hotel opened on the 25th of July 2019.

The stylishly designed chic bedrooms with well-appointed functional space, are all equipped with the necessary features to effortlessly enjoy your stay. All rooms are equipped with 42-inch flat-screen televisions with full HD and high-quality sound systems, free high-speed WiFi, screencasting ability, and built-in USB ports.

Motion-activated LED guidelight below the bed and backlit glass panels add to the ambiance as well as the full-height art image and comfortable leather lounge chair in all rooms.

The bright and open lobby layout is paired with contemporary furniture. The ''Plug and Meet'' gathering areas provide modern ergonomic seating, large writing walls, and 56-inch televisions for presentation projection. The vibrant social hub is meant to plug in and get to work or unplug and socialize.

The lobby also boasts a state-of-the-art video wall and 24/7 Food & Beverage offering a wide selection of snacks and drinks. Other hotel amenities include a healthy continental breakfast, an evening bar featuring wines by the glass, local brews, and cocktails.

The hotel also comprises a gym and parking in the back of the hotel.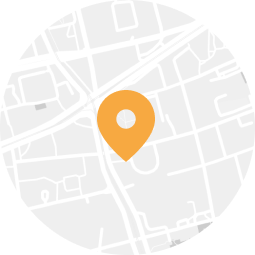 Expand map
Location
The hotel is located on Peasholm Green next to the Hiscox office and the Black Swan pub within York's historical city center.
Expand map